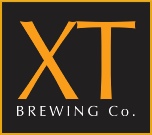 XT Brewing Co. Notley Farm, Long Crendon, Bucks , HP18 9ER
01844 208 310
Late at night the little creatures sneak into the brewery and make special beers …. They make them once and get bored.. Then move onto a new idea …
These are one off limited edition beers.
Animal Brewing Co - Oink - 4.6% Red Rye Amarillo
Root about in rye malts and snuffle into the added treat of tasty Yakima Valley hops. Oink Oink!
Back Soon in Bottle !
Animal Brewing Co - Rabbit - 5% Motueka IPA
Set your nose twitching to hoppy aromas of Motueka and nibble on the crisp clean delights of pale malted English barley. Umbongo Beer!
Back Soon In Bottle
Animal Brewing Co - Ladybird 4.6% APA
American Pale Ale - very light malted barley and wheat blended with punchy American hops - a light refreshing hop burst of a beer
Animal Brewing Co - Newt 4.6% Single Hop Columbus
Pale Ale brewed to show the charms and character of the Columbus Hop from NW America
Animal Brewing Co - Chitter 4.6% Rye Amber
A smooth Amber Ale brewed with Crystal Rye Malts - giving light -Dry liquorice and toffee flavours
Animal Brewing Co - Rhino 4.6% QHA
Quad Hopped amber ale – brewed with Challenger, Brambling Cross, Summit and Chinook hops. Balanced with a speciality German aromatic malt.