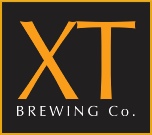 XT Brewing Co. Notley Farm, Long Crendon, Bucks , HP18 9ER
01844 208 310
Animal Cask Beers
Late at night the little creatures sneak into the brewery and make special beers …. They make them once and get bored.. Then move onto a new idea …
These are one off limited edition beers.
Animal Brewing Co - Octopus - 4.6% Oceanic Amber
Hopped with a wide variety of hops from Oceania (South Pacific). Floral, citrus and tropical notes, with a sweet malty, biscuit backbone with hints of red/dark fruits.
The beer is cold fermented to really bring out the flavours of Green Bullet, Sticklebract, Dr Rudi, Wai iti, with the added punch of dry hop Motueka,
Animal Brewing Co - Simian - 4.6% Hopped Up Red
A rich red ale hopped up to give a special extra hoppy finish
Animal Brewing Co - Hop Hound 4.6% Single Hop Pale
A series of single hop beers - a pale malt base gives the hop variety to shine forward. We will work through a series of unique flavours from around the world.
The latest outing for the hound is the wonderful English hop: Goldings
Animal Brewing Co - Fantail- 4.8% New Zealand Amber
An amber beer brewed with two of New Zealand's finest. Green Bullet and Motueka are layered throughout the brew from boil to dry-hopping. Layers of lemon, lime and raisins find you throughout with a scattering of peppery notes. Paired sweet biscuity malts Fantail will really dance on your pallet leaving with a hoppy lemon/lime farewell.
Animal Brewing Co - Kangaroo - 4.2% Hopped Up Gold
A golden coloured biscuity beer loaded with a whole host of Dr Rudi and Pacific Gem Hops. We have dry hopped it with one of our favourites, Wakatu to deliver subtle lemon and lime flavours with floral notes. A perfect beer for the early summer months.
Animal Brewing Co - LION London Porter 4.6%
We have crafted a London classic: brewed with a traditional recipe and re-engineered London Water. This is an easy drinking beer with a rich, dark character matched with a toasty aroma and a hint of sweet earthy notes. A time honoured, full bodied London Porter
Animal Brewing Co - SWALLOW 4.7% East Coast Pale Ale
A pale beer brewed with pale amber malt . Loads of Columbus and Bravo are layered throughout the brew which is generously dry hopped with Citra at the end. This ale has a fruit bouquet of peaches, mango and passion fruit with citrus and peppery notes throughout, all tied together with subtle hint of mild coffee.