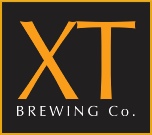 XT Brewing Co. Notley Farm, Long Crendon, Bucks , HP18 9ER
01844 208 310
Animal Cask Beers
Late at night the little creatures sneak into the brewery and make special beers …. They make them once and get bored.. Then move onto a new idea …
These are one off limited edition beers.
Animal Brewing Co - Buffalo - 4.6% American Amber
An American Amber with loads of amber malt for toffee, caramel and biscuit flavours. Cascade and Columbus hops will be layered throughout the boil to give a depth of flavours. Floral, citrus, peppery and sherbet qualities are enhanced while enjoying rich malts
Animal Brewing Co - Hop Hound 4.6% Single Hop Pale
A series of single hop beers - a pale malt base gives the hop variety to shine forward. We will work through a series of unique flavours from around the world.
The latest outing for the hound is the wonderful English hop: Goldings
Animal Brewing Co - Aztec Squawk - 4.6% Yakima Amber Ale
An amber biscuity beer made up of Vienna and Cara-Rye Malt with liberal lashings of hops thrown in throughout the brew. Azzaca and Green Bullet pair for big mango, raisin and citrus flavours alongside the sweet biscuity, toffee and rye flavours from the malt. Further dry hopped with Azzacca pellets for even more tropical and mango zests. Perfect for the hop head as well as the malt lover.
Animal Brewing Co - Black Swan - 4.6% Black IPA
This Black IPA is full of high alpha citrus flavoured hops from the US, NZ, Slovenia and the UK. It has all the comforts of a dark beer, while giving you an in your face hop bite, perfect for those transitioning into dark beers. Perfect for the unpredictable weather of late summer/early Autumn.
Animal Brewing Co - Goat - 4.6% Oatmeal Pale Ale
Full of body and oats, but still very pale and hoppy. Packed with British hops, Phoenix and Admiral, this cereal flavoured beer is paired with loads citrus, floral and spicy notes. Perfect pale for the changing weather
Animal Brewing Co - HIPPO 4.8% Pale & Hoppy
This Hoppy Hippo is full of exciting Anglo-American Hops. Herbal, floral and tropical flavours
are paired with a simple pale malt grist so as to complement but not compete.
This one is for the people who like their beer pale and hoppy!
Animal Brewing Co - Bear- 5% Hefeweizen
The Bear is a cloudy wheat beer. Full of the estery banana and bready wheat flavours. Hopped with all noble hops the herbal, floral and orange flavours balance nicely with subtle spiciness, perfect for the warm weather.
Animal Brewing Co & Uprising Brewery
Raven 4.6% Twisted Red Ale
A Twisted Red ale brewed with Windsor's Uprising Brewery. Toffee and caramel notes are paired with a huge mango blast from the Azzacca hop. Sweet citrus notes follow, along with more mango and a hint of cinnamon. A very sessionable pale red beer,
Animal Brewing Co & Wildside Brewery Collaboration -
Mountain Lion 4.6% Manchester IPA
An IPA brewed with Manchester's Wildside brewery. Built on a base of Belgium malts, this animal is paired with a loads of Cascade, Colombus and Olicana. Mountain Lion has a sweet biscuity backbone for the plentiful flavours of citrus, passion fruit and tropical flavours to hang off. Perfect for a hot summer day.
Animal Brewing Co - Squawk 4.% American Brown Ale
An American Brown Ale -a slightly sweeter startwith a biscuity backbone and loads of fresh pine, citrus and grapefruit flavours. All ending in a grapefruit punch thanks to lashings of dry hopped chinook to leave you with that quintessential American hop taste.