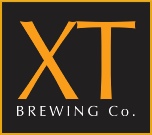 XT Brewing Co. Notley Farm, Long Crendon, Bucks , HP18 9ER
01844 208 310
Late at night the little creatures sneak into the brewery and make special beers …. They make them once and get bored.. Then move onto a new idea …
These are one off limited edition beers.
Animal Brewing Co - Raccoon 4.6% Citra Amber
The Raccoon Returns! - Single Hop range - Citra Hops from America with citrus and tropical tones of grapefruit, melon, lime, gooseberry, passion fruit and lychee…. All on a pale maris otter with a hint of dark malt to give a pale amber beer.
Animal Brewing Co - Big Foot 4.6% Pale Ale
A pale ale, using all European noble hops, clean drinking with a slight caramel finish.
4.6%.
Animal Brewing Co - Oink - 4.6% Red Rye Amarillo
Root about in rye malts and snuffle into the added treat of tasty Yakima Valley hops. Oink Oink!
Back Soon in Bottle !
Animal Brewing Co - Rabbit - 5% Motueka IPA
Set your nose twitching to hoppy aromas of Motueka and nibble on the crisp clean delights of pale malted English barley. Umbongo Beer!
Back Soon In Bottle
Animal Brewing Co - SHARK 4.6% USA/UK Amber
An Anglo-American Amber - Punchy North American Hops fight it out with England's finest. Even the yeast is a special English and Californian Ale blend.