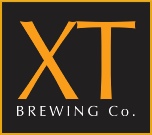 XT Brewing Co. Notley Farm, Long Crendon, Bucks , HP18 9ER
01844 208 310
Late at night the little creatures sneak into the brewery and make special beers …. They make them once and get bored.. Then move onto a new idea …
These are one off limited edition beers.
Animal Brewing Co - Oink - 4.6% Red Rye Amarillo
Root about in rye malts and snuffle into the added treat of tasty Yakima Valley hops. Oink Oink!
Available in Bottle
Animal Brewing Co - Rabbit - 5% Motueka IPA
Set your nose twitching to hoppy aromas of Motueka and nibble on the crisp clean delights of pale malted English barley. Umbongo Beer!
Available in Bottle
Animal Brewing Co - Hop Hound 4.6% Single Hop Pale
A series of single hop beers - a pale malt base gives the hop variety to shine forward. We will work through a series of unique flavours from around the world.
First off - Motueka from New Zealand: strong lemon and lime flavours to begin with, followed by more subtle citrus, floral and tropical notes.
Animal Brewing Co - Flutter 4.6% Kentucky Common
A slightly sweet, biscuity, malt forward beer, with hints of toffee and an IBU of 25. It will finish with hints of stone fruit, citrus and tropical notes. A style once popular in and around Louisville, Kentucky from the 1850s until Prohibition.
Animal Brewing Co - Bat 4.6% Autumn Ale
A red Autumn amber, lightly spiced with warming seasonal spices
Animal Brewing Co - Peacock 4.6% California Pale
A West Coast Pale ale - Beautiful floral and citrus hop aromas greet the nose with undertones of lightly toasted malt. Crisp pale and crystal malts offer a hint of sweetness. Subtle hop bitterness for a refreshing finish.
Animal Brewing Co - Penguin 4.6% Spiced Seasonal Ale
Canoodle together under the mistletoe with this special pale ale - single hopped with New Zealand Motueka adding tropical fruit flavours and lightly spiced to give a seasonal twist.
[Available in Bottle Only]
Animal Brewing Co - Meow 5.0% Munich Dunkel
A Deep Copper Wheat Beer in the Munich Style - emphasis on the malts, this is a liquid bread. Deep and complex. (This is a naturally hazy beer)