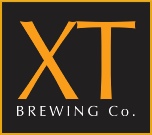 XT Brewing Co. Notley Farm, Long Crendon, Bucks , HP18 9ER
01844 208 310
Animal Cask Beers
Late at night the little creatures sneak into the brewery and make special beers …. They make them once and get bored.. Then move onto a new idea …
These are one off limited edition beers.
Animal Brewing Co - Rabbit - 5% Motueka IPA
Set your nose twitching to hoppy aromas of Motueka and nibble on the crisp clean delights of pale malted English barley. Umbongo Beer!
Available in Bottle
Animal Brewing Co - Peacock 4.6% California Pale
A West Coast Pale ale - Beautiful floral and citrus hop aromas greet the nose with undertones of lightly toasted malt. Crisp pale and crystal malts offer a hint of sweetness. Subtle hop bitterness for a refreshing finish.
Animal Brewing Co - Polar Bear - 4.6% Milk Stout
Lactose sugars in your stout it's like cream in your coffee. Dark and delicious.
Animal Brewing Co - Heron - 4.6% Pacific Pale
Pacific Pale Ale. It is a very pale Hop Forward beer, packed with hops from the American West Coast and New Zealand. It has loads of Citrus flavours, with Grapefruit, Lime and Orange all prevalent along with the Tropical flavours of Lychees. A few peppery notes scattered throughout round off this hoppy animal.
Animal Brewing Co - Monkey- 4.6% 3x Hop Amber
triple hopped pale amber beer, packed with hops from the US, Europe and NZ added throughout the boil and fermentation. Lots of Citrus flavour, mainly lemon/lime and grapefruit with nice floral notes it round it off. A malty backbone of Biscuit, and hints of caramel to hold all the hops together.
Animal Brewing Co - Kiwi - 4.6% NZPA
a very pale NZPA showcasing what New Zealand has to offer. Brewed with NZ Hops, generous lashings of Green Bullet and Wakatu added during the boil paired with Motueka and Wai-iti dry-hop additions. The beer has layers of hop characteristics and flavours to enjoy. Lemon, Lime Zest, Mandarin, Raisin and Vanilla all come to the party with floral notes dancing throughout. This cold fermented, dry beer is for the hop lover who wants a taste of downunder.