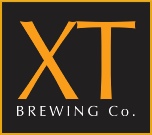 XT Brewing Co. Notley Farm, Long Crendon, Bucks , HP18 9ER
01844 208 310
Late at night the little creatures sneak into the brewery and make special beers …. They make them once and get bored.. Then move onto a new idea …
These are one off limited edition beers.
Animal Brewing Co - Hedgehog 4.6% Crystal Rye
Crystal Rye amber ale - roasty autumnal richness all rolled up in a prickly hoppy ale
Animal Brewing Co - Swish 4.6% Six-Hop
Six Hop Amber Ale - brewed with a smorgasbord of hops from around the world.
Animal Brewing Co - Neigh 4.6% Pale Ale
Crisp and clean - a pale new world ale. Packed with Motueka hops - giving lemon and lime followed by a background of tropical fruit.