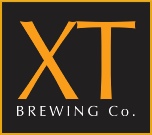 XT Brewing Co. Notley Farm, Long Crendon, Bucks , HP18 9ER
01844 208 310
Late at night the little creatures sneak into the brewery and make special beers …. They make them once and get bored.. Then move onto a new idea …
These are one off limited edition beers.
Animal Brewing Co - Oink - 4.6% Red Rye Amarillo
Root about in rye malts and snuffle into the added treat of tasty Yakima Valley hops. Oink Oink!
Available in Bottle
Animal Brewing Co - Rabbit - 5% Motueka IPA
Set your nose twitching to hoppy aromas of Motueka and nibble on the crisp clean delights of pale malted English barley. Umbongo Beer!
Available in Bottle
Animal Brewing Co - Pukeko - Espresso Pale Ale 4.6%
Joining forces with premium coffee micro-roastery in the historic Jericho neighbourhood of Oxford – Jericho Coffee Traders and aided by the extensive coffee know-how of James and Lizzie, XT have created a coffee infused pale ale: Animal 'Pukeko' named for their little delivery truck and New Zealand heritage. A unique flavour hit of coffee and topped off with a dash of New Zealand hops.
Animal Brewing Co - Donkey - Belgian Wit 4.8%
An Anglo/Italian WitBier – is made with the innovative Italian Brewery BBBirra – based on the Bosaland farm in Sardinia they make artisanal beers using locally sourced ingredients. Their head brewer Carl joined the team at XT and brought several of the speciality ingredients for the Wit beer. The pale cloudy wheat beer has a spiced edge and hints of orange from Sardinian orange peel. The beer is named for the 15 donkeys Carl has on his farm and who eat all his spent brewers grains.
Animal Brewing Co - Cluck 4.6% Pacific Amber
Amber beer with a biscuit and slightly nutty malt base packed with hops found around the Pacific (colombus motueka) and dry hopped with Motueka. It has a bouquet of Lemon-lime, floral and tropical flavours, that stay long after the biscuit notes depart.
Animal Brewing Co - Chimp 4.6% Smoked Beer
Rauch Bier – brewed with German Smoked malts, a Bamberg classic. Its smoky flavour is achieved by exposing the malt to the intense, aromatic smoke of burning beech-wood logs
Animal Brewing Co - Hop Hound 4.6% Single Hop Pale
A series of single hop beers - a pale malt base gives the hop variety to shine forward. We will work through a series of unique flavours from around the world.
First off - Motueka from New Zealand: strong lemon and lime flavours to begin with, followed by more subtle citrus, floral and tropical notes.
Animal Brewing Co - Flutter 4.6% Kentucky Common
A slightly sweet, biscuity, malt forward beer, with hints of toffee and an IBU of 25. It will finish with hints of stone fruit, citrus and tropical notes. A style once popular in and around Louisville, Kentucky from the 1850s until Prohibition.