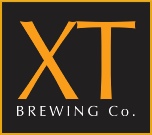 XT Brewing Co. Notley Farm, Long Crendon, Bucks , HP18 9ER
01844 208 310




Animal Cask Beers
Late at night the little creatures sneak into the brewery and make special beers …. They make them once and get bored.. Then move onto a new idea …
These are one off limited edition beers.
Animal Brewing Co -Ostrich 4.6% Chinook Amber
A pale amber beer with a shed load of Chinook and six different malts.
Hints of chocolate and biscuit give way to intense flavours of grapefruit, citrus and pine. With hops added throughout the boil and as a dry hop this beer truly exhibits all the flavours of Chinook, on a pleasant bed of malt.
Animal Brewing Co - Armadillo - 4.6% Amarillo Pale
"As the name suggests this beer is all about one thing, Amarillo. Brewed a touch of rye and oats for hints of sweetness and biscuit and packed with a truck load of Amarillo. Full of floral, orange and citrus notes you won't be stopping after just one.
Animal Brewing Co - Sea Star 4.6% Hopped Up Amber
Brewed in collaboration with the Star pub in Oxford, Sea- Star is an orangey amber beer packed with NZ Hops, Motueka and Dr Rudi, and dry-hopped with Wakatu. Toasted malts lend themselves to sweet caramel and raisin notes which are complemented with deep lemon/lime, floral and vanilla hoppy flavours. To be enjoyed regardless of the weather.
Animal Brewing Co - HOPCAT IPA - 3.9% Hyper Hop Pale
A Low on ABV pale ale, huge on Hops. Packed with more Citra and Cascade than ever before. Hopcat is bursting with intense tropical and citrus flavours. Lighty toasted malts give a hint of sweetness before a second round of hops, big Mango and Lychee zest courtesy of a generous Citra third round of dry hopping. Just like every crazy cat person, you won't be stopping with one.
Animal Brewing Co - Polar Bear - 4.6% Milk Stout
Lactose sugars in your stout it's like cream in your coffee. Dark and delicious.
Available Seasonally
Animal Brewing Co - LION London Porter 4.6%
We have crafted a London classic: brewed with a traditional recipe and re-engineered London Water. This is an easy drinking beer with a rich, dark character matched with a toasty aroma and a hint of sweet earthy notes. A time honoured, full bodied London Porter
Available Seasonally
Animal Brewing Co - Ant 4.6% English Pale
Brewed with extra pale malt and with more hops than ants at a picnic. Ant showcases some of England's best hops in Goldings, Jester and Minstrel. Brewed for the (hopefully soon to be) warmer weather it is packed with floral, herbal and stone fruit flavours. Perfect for the summer beer garden, or a rainy spring day.
Animal Brewing Co -Goat 4.6% Oatmeal Pale Ale
A very pale and hoppy full-bodied oatmeal pale. Packed with British hops Phoenix and Admiral, this cereal flavoured beer is packed with citrus, floral and spicy notes. A Perfect pint for the changing weather