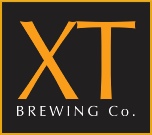 XT Brewing Co. Notley Farm, Long Crendon, Bucks , HP18 9ER
01844 208 310




Barrel Aged Beers
Carefully aged beers - matured in our whiskey, wine, rum and sherry casks.
These beers take on whole new taste dimensions and unique characters.
After aging in our large wooden casks these beers are then racked into our regular steel casks before shipping.
These beers are different - they may well not be clear and bright, they will taste woody.
Not regularly available - please call to discuss.
These are single cask edition beers - totally unique