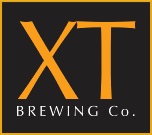 XT Brewing Co. Notley Farm, Long Crendon, Bucks , HP18 9ER
01844 208 310




The Brewery is situated in the beautiful Buckinghamshire village of Long Crendon. The farm is on the estate of Notley Abbey and Notley Tythe Barn.
We support a number of local charities and sports clubs - read more on the pages below 'The Info' navigation.
As far as possible we recycle all our byproducts and waste - for example all spent grains go to local farms - Orchard View Farm and Brill Farm for cattle and pig feed. All spent hops and other compostable materials go to local allotments in Thame and Long Crendon. We recycle heat used in brewing for heating our water, and of course there is no packaging waste as we reuse all our casks over and over again after carefully washing them first.