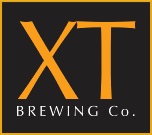 XT Brewing Co. Notley Farm, Long Crendon, Bucks , HP18 9ER
01844 208 310




Pub and Trade Sales
We are in full production and delivering across our region and would be delighted to help you with your beer requirements.
All our beer is brewed fresh.
Please email sales@xtbrewing.com or call 01844 208310
with your questions, requests for cask collections and of course all your beer orders.
We have a wide range of cask, keg and bottle beers available.